StadtBahn Bielefeld Anagram Map
In the spirit of the London Underground anagram map, I present the StadtBahn Bielefeld anagram map. Move the mouse over the station names to display the true name of the place. If you want to print the map, download the PDF version.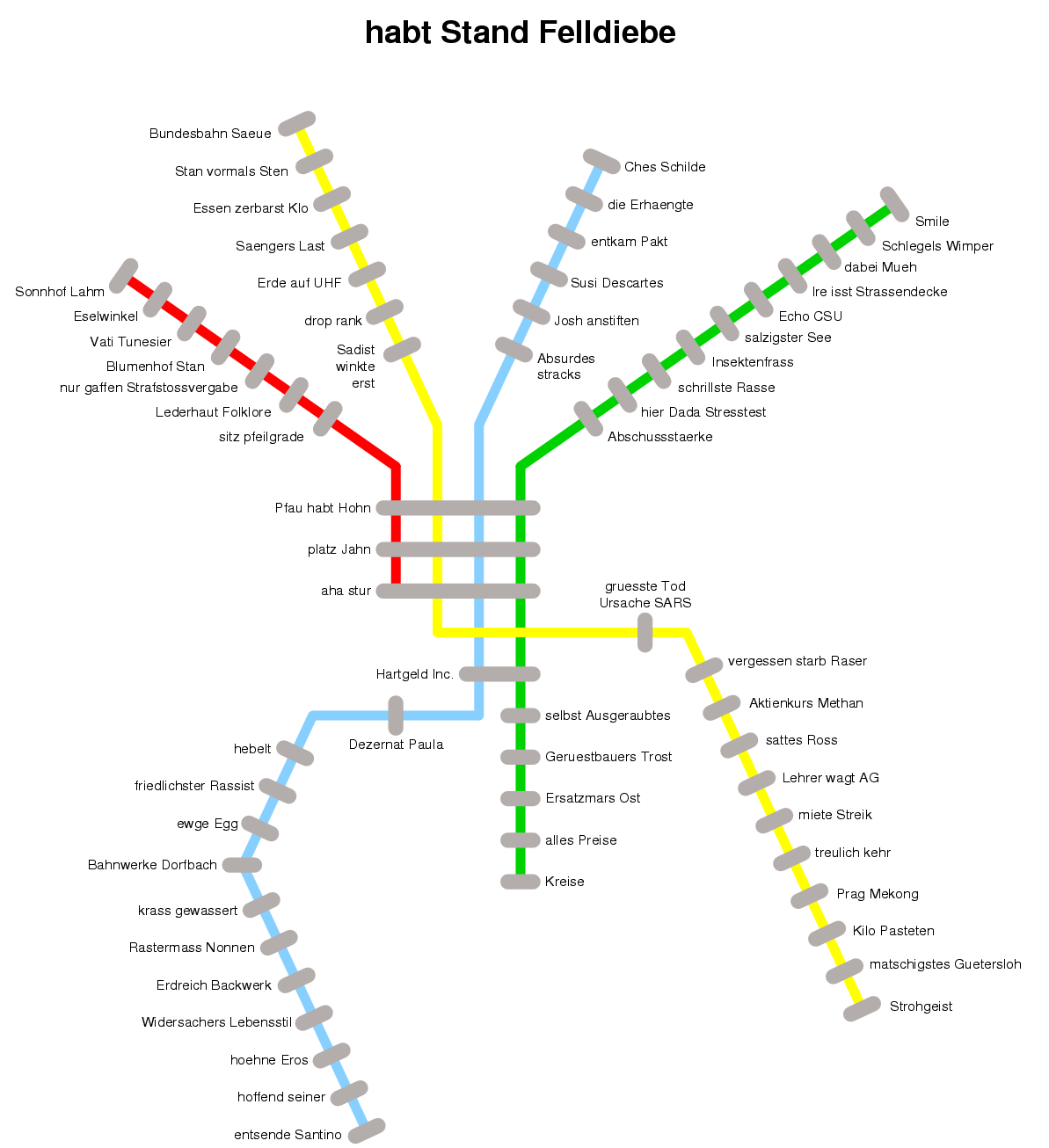 Please note that this is not not the official map of the Bielefeld underground. You can find it at the moBiel website.